In a time when journalists are under more scrutiny than ever, it's imperative that every journalist learns the proper techniques to create objective and accurate reporting.
In every story I write, whether it's an in-depth series that requires months of reporting or a news brief for breaking news, I always look to create fair, unbiased and factually-based stories.
In the story below, I looked at the intense training high school athletes undergo during the season that often leads to serious injuries. This story came after our Boys Varsity soccer team struggled after losing five of their 11 starting players to injury.
I knew I needed to understand more about athletic injuries and find out if our soccer team's problems were common in other athletes. For this story, I interviewed Dr. Brandon Larkin, a top St. Louis doctor specializing in sports medicine. His interview added credibility to my piece through his experience in sports medicine. He not only provided examples through his patients and studies, but also offered solutions for injury prevention.
I looked into the college admissions process during my junior year after my friends told me their concerns about the cost of a college education.
I wanted to see how much college tuition had truly increased over the past few decades. To do this, I referenced the College Board's Trends in College Pricing and Trends in Student Aid reports to help gather data to confirm the issues that many of my peers were dealing with at the time.
My goal with my weekly show, The Hood Report, is to inform my peers about events happening around the world.
While I try to keep my show lighthearted to match the tone of other shows online, I'm careful to remove my own opinions and biases when covering controversial stories.
For example, whenever I'm covering a tough news story, such as President Trump's impeachment, I stick to strictly facts and timeline of events so far. This way, I can ensure I'm presenting my audience with the most accurate picture of the day's events without introducing my personal opinions.
Being aware of misinformation and the sources where you get your news isn't just reserved for those in our journalism program.
To educate our school on media literacy, we created a game show booth where students would be presented with a news article on a piece of poster board and asked if they could identify whether or not the article was real or fake. The posters included a picture of the website, the name of the website, and the title of the story.
Everyone received a sticker, designed by me and were entered to win a raffle to win a T-Shirt, gift card set, or free yearbook.
I loved creating this booth because it gave me a chance to educate the school on the importance of media literacy and the dangers false articles can pose when reading news online.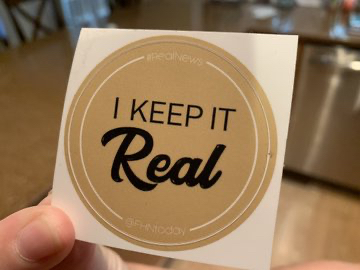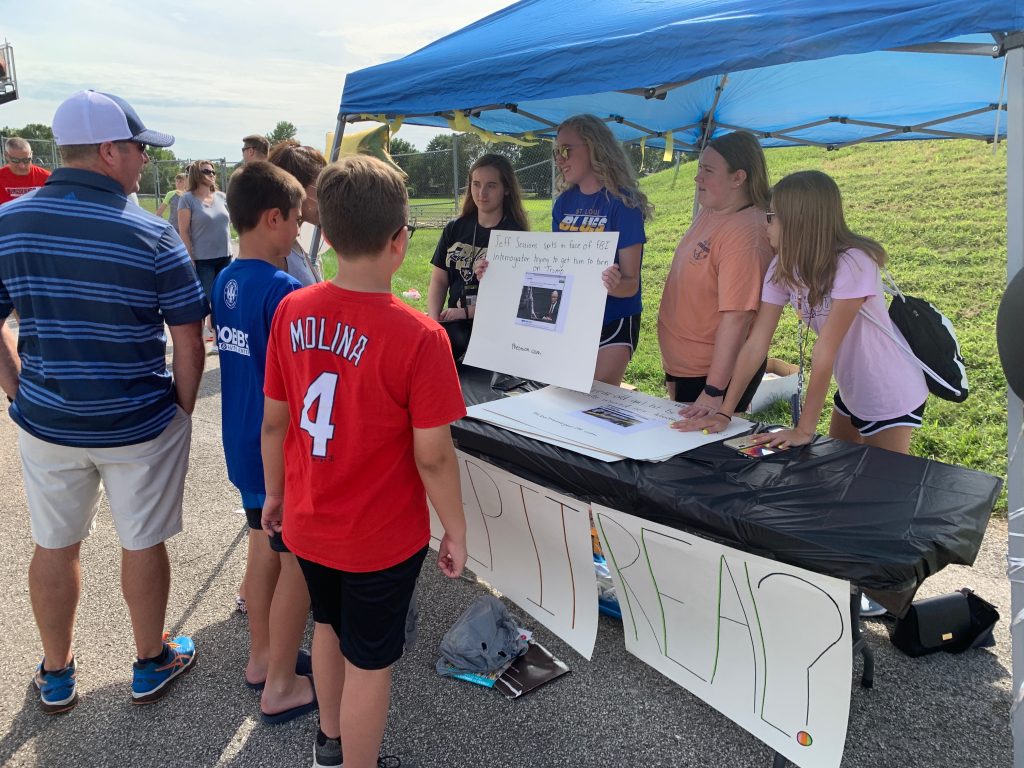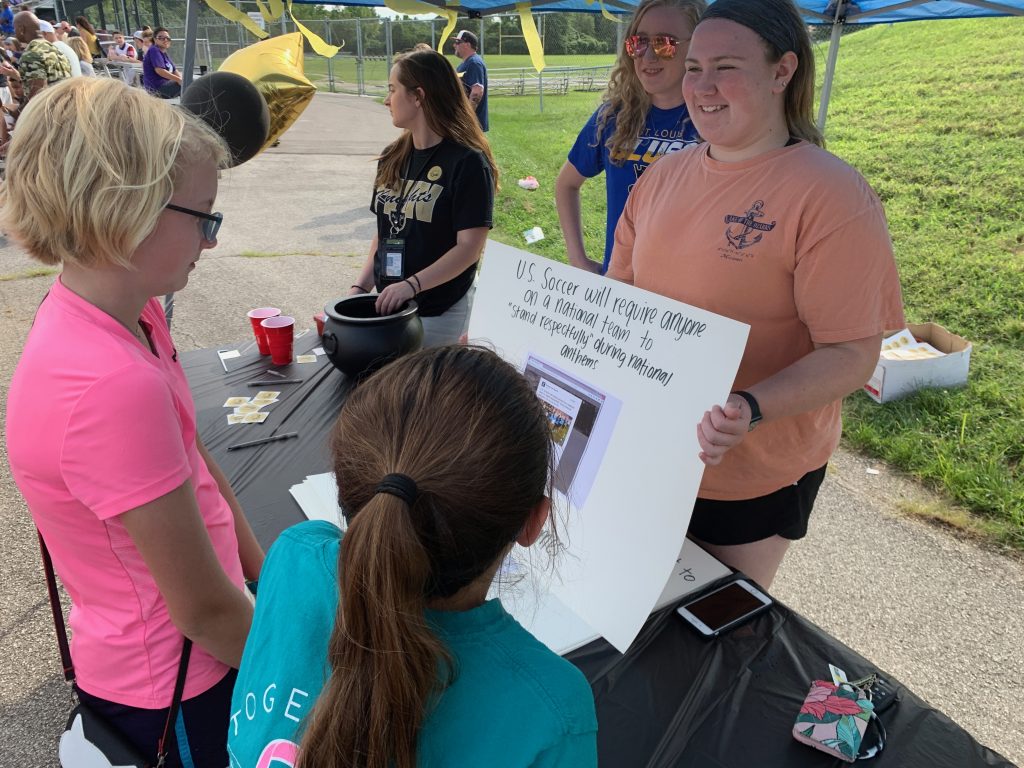 Finding Facts for In-Depth Stories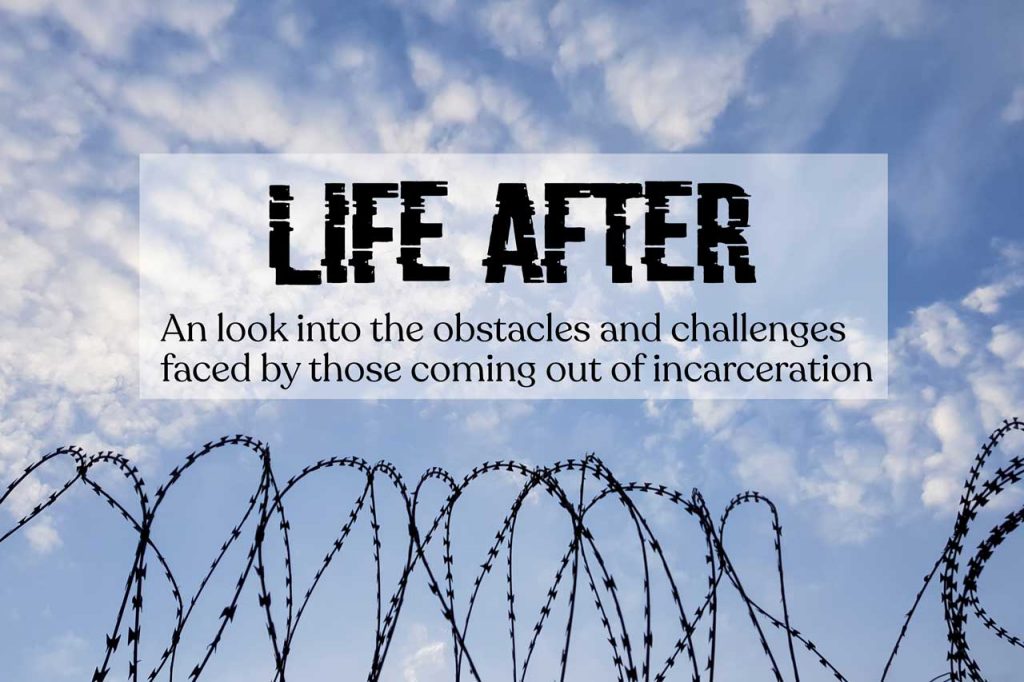 For my Life After series, I wanted to find sources to tell me all about life after incarceration from different angles.
I interviewed sources from local charities who help those coming out of incarceration and those who had been formerly incarcerated to hear their perspectives on the current state of the system. After their interviews, I spoke with officials working in the probation and prison systems to learn about the resources provided to help those in need.
All of these interviews were recorded to add a video multimedia element into the stories.
To confirm all of this information, I fact-checked my interviews using statistics from reputable agencies such as the Bureau of Justice Statistics and the Vera Institute of Justice.
Click here to read the series.
Read more about my process of creating the series on News Gathering.