A journalist is nothing without ethics to guide their reporting. In every piece I produce for any publication, I ensure I cover every area to avoid any legal or ethical mistakes.
Throughout my time in FHN Student Media, I've not only worked to understand media and copyright law and protect against unprotected speech, but I've also advocated for student press rights for student journalists across Missouri through New Voices legislation.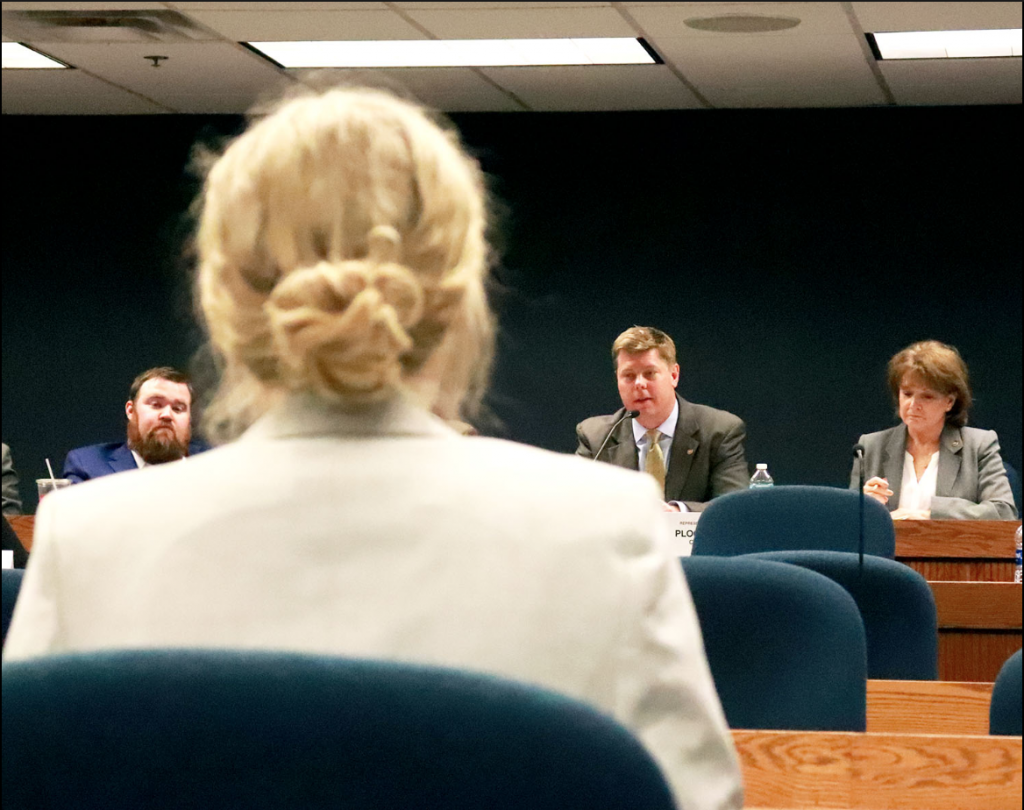 While becoming an active member of the FHN Publications staff, I began to learn more about First Amendment student press rights. Particularly, I learned of the lack of First Amendment protections granted to Missouri students after many failed attempts to pass New Voices legislation in the state. I have worked to become an advocate for student press legislation in my years at FHN's Media staff to raise awareness of the impact that student journalism can have.
In Feb. 2019, I traveled to Jefferson City to testify in front of the Missouri House General Laws Committee in favor of the Walter Cronkite New Voices Act. This bill passed through the committee and the House of Representatives in February 2019 but failed to pass through the Missouri Senate.
Click here to read my full testimony.
Quill and Scroll: Student Press Rights
High School Newsrooms are Democracy's Perfect Laboratories
This editorial was published in the Fall 2018 edition of Quill and Scroll magazine.  I worked to write a balanced piece that showcased why student press rights were important. While Francis Howell North students are granted full student press rights, this is not the case for many student journalists across Missouri.
For this piece, I interviewed Mitch Eden, an adviser from Kirkwood High School in Kirkwood, MO who had spent time working with Missouri state legislators during previous attempts to pass the bill. Eden told me why past versions of the bill did not pass and helped to shape my arguments in the piece.
In writing this piece, I combined my passion for writing with my commitment to student journalism and advocate for the rights I enjoy every day at Francis Howell North.
[pdf-embedder url="http://emilyforfhntoday.com/wp-content/uploads/2018/11/Quill-And-Scroll-Editorial-PDF.pdf" title="Quill And Scroll Editorial PDF"]
Quill and Scroll "The Source" Podcast - Episode 6 "Integrity"
In this podcast recorded in Jan. 2019, I interviewed our head principal Nathan Hostetler, who was serving in his first year as Head Principal for FHN. I spoke with him about the reasons students should be given First Amendment rights and his impressions of our program in his first year.
The podcast was the most downloaded out of all the podcasts listed on The Source this year with 208 downloads. It was able to provide a unique perspective on how school administrations can positively work with student publications, especially in a state like Missouri without New Voices legislation.
While creating my show, The Hood Report, I wanted to use pictures to better tell my stories. Since FHNtodayTV is not a major news organization with an unlimited budget, I learned ways to attribute pictures and music using Creative Commons licenses.
To find photos and music for my show, I use Shutterstock and Google Search tools to find content with Creative Commons licenses. Since I am working for a nonprofit news organization that also serves an educational purpose, I am able to use most pictures with Creative Commons licenses as long as I share the author's name and where I downloaded the content.
I found the music used at the beginning and end of my show through FreeMusicArchive.org, a platform that supports creators by providing music free from certain restrictions in copyright law.
After finding the music I wanted to use, I contacted its creator, Scott Holmes, who gave me permission to use the music for my show.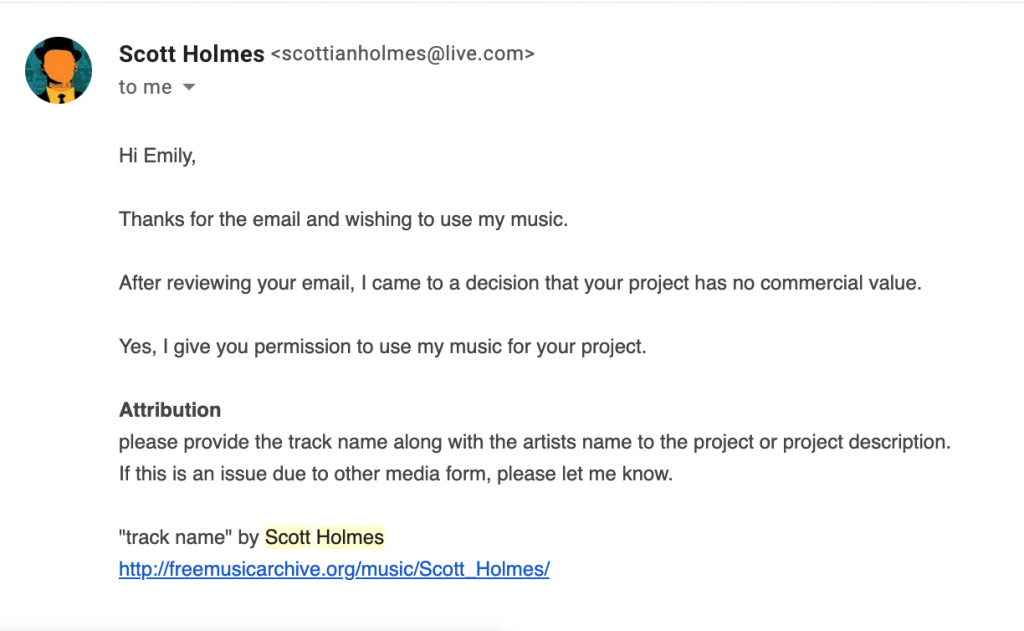 I also use Creative Commons Licenses when creating the end slide for my show. Each icon was downloaded from FlatIcon.com, which requires users who do not pay for memberships to cite the authors of each icon.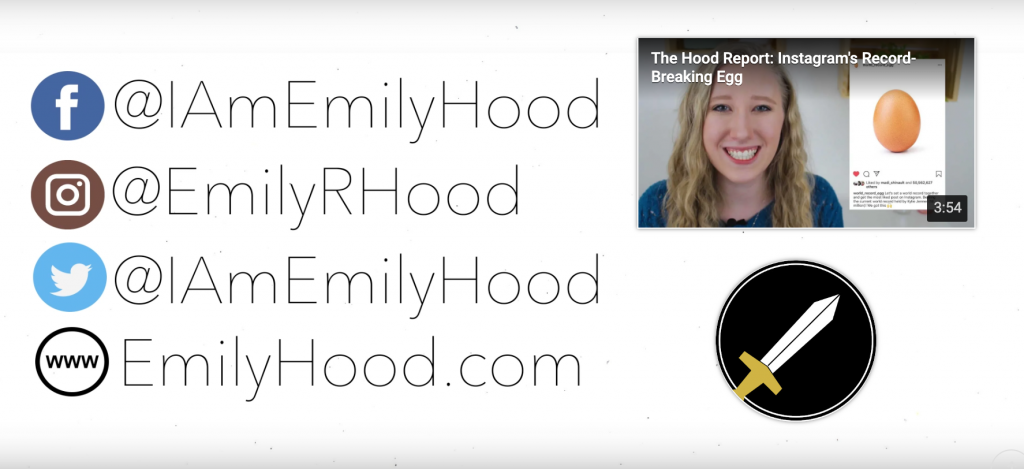 All of these attributions are always listed in the YouTube description of each episode of The Hood Report, as well as posted on our website.
Click here read the description for the video below that contains its attributions.
Teaching Ethics to FHNtodayTV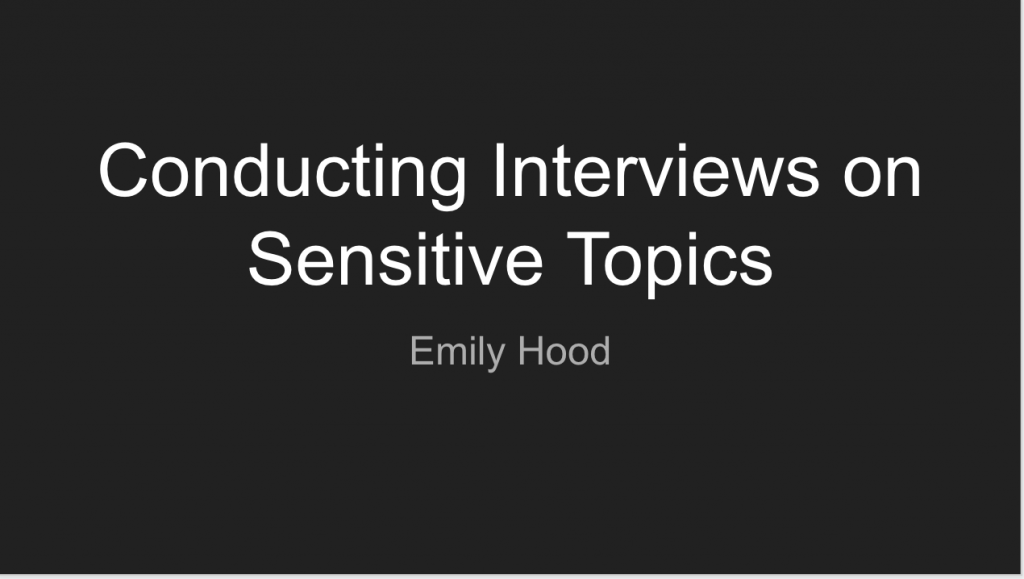 When educating my staff on the proper ways to conduct and report stories, I wanted to teach them about conducting difficult interviews.
In this presentation I gave to the staff, I not only give them advice to make interviewees feel comfortable, but also address when and where to use an anonymous source. As stated by our editorial policy, anonymous sources are only to be used when the source could be endangered or harmed by their identity being revealed in the story.
I was able to educate my staff on the proper ethics to ensure they were using the best sources for their stories.
Click here to view the presentation.
Using and Improving our Editorial Policy
As the Executive Producer, I work with the other editors to make various decisions that protect the staff from legal issues.
During my junior year, our staff received an email requesting a video be taken down from our site. The video had no legal issues, but the subject was embarrassed by the story produced about them in high school.
I immediately referenced our editorial policy to see what our policy was for taking down videos. The policy stated a story could only be removed if there was an error in publication or if it put the source in danger.
Since there were no legal repercussions to the story, I made the decision to leave the video up so its creator could still use it in their portfolio.
This decision also resulted in a change in our editorial policy, which we edit and review every year for changes. In the policy this year, we added a section giving the staff leeway to decide when stories could be taken down to protect our reporters and sources who could be harmed by a story that was published.
Having a good editorial policy and being able to refer to it is a crucial part of leading a team. An editorial policy should be broad enough to be interpreted in various ways and be flexible to change with the times. I refer to the editorial policy whenever I have any questions about the ethics or policies of a certain incident.
Click here to read our staff's editorial policy.
Building Relationships with School Administration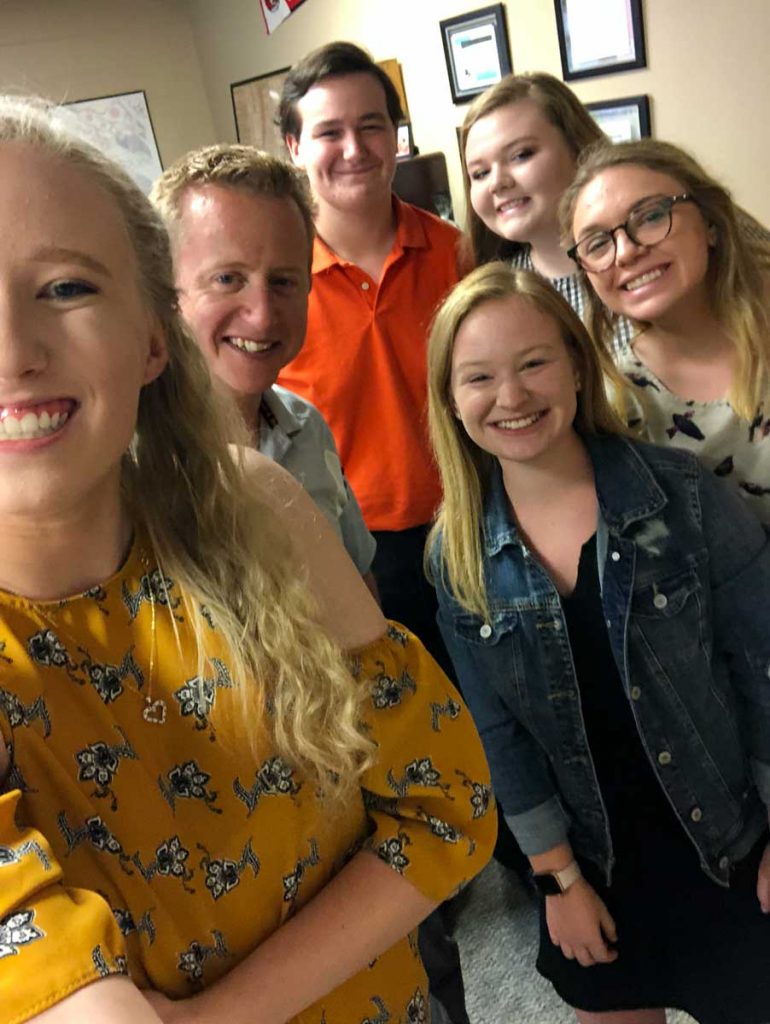 As Executive Producer, I serve as a representative for the publications program. At Francis Howell North, we have a very positive relationship with our school's administration team. We are given full First Amendment rights that allow students to run our publications and decide what gets published, free from prior review from teachers or principals.
Every year, my fellow editors-in-chief and I look to maintain this friendly relationship by meeting with our head principal.
During this meeting, we typically discuss our upcoming goals for the year and discuss what they would like to see from us.
This meeting is extremely important to me. Without the trust of our administration, the FHN Media program would not be able to cover the important stories of our school and community.